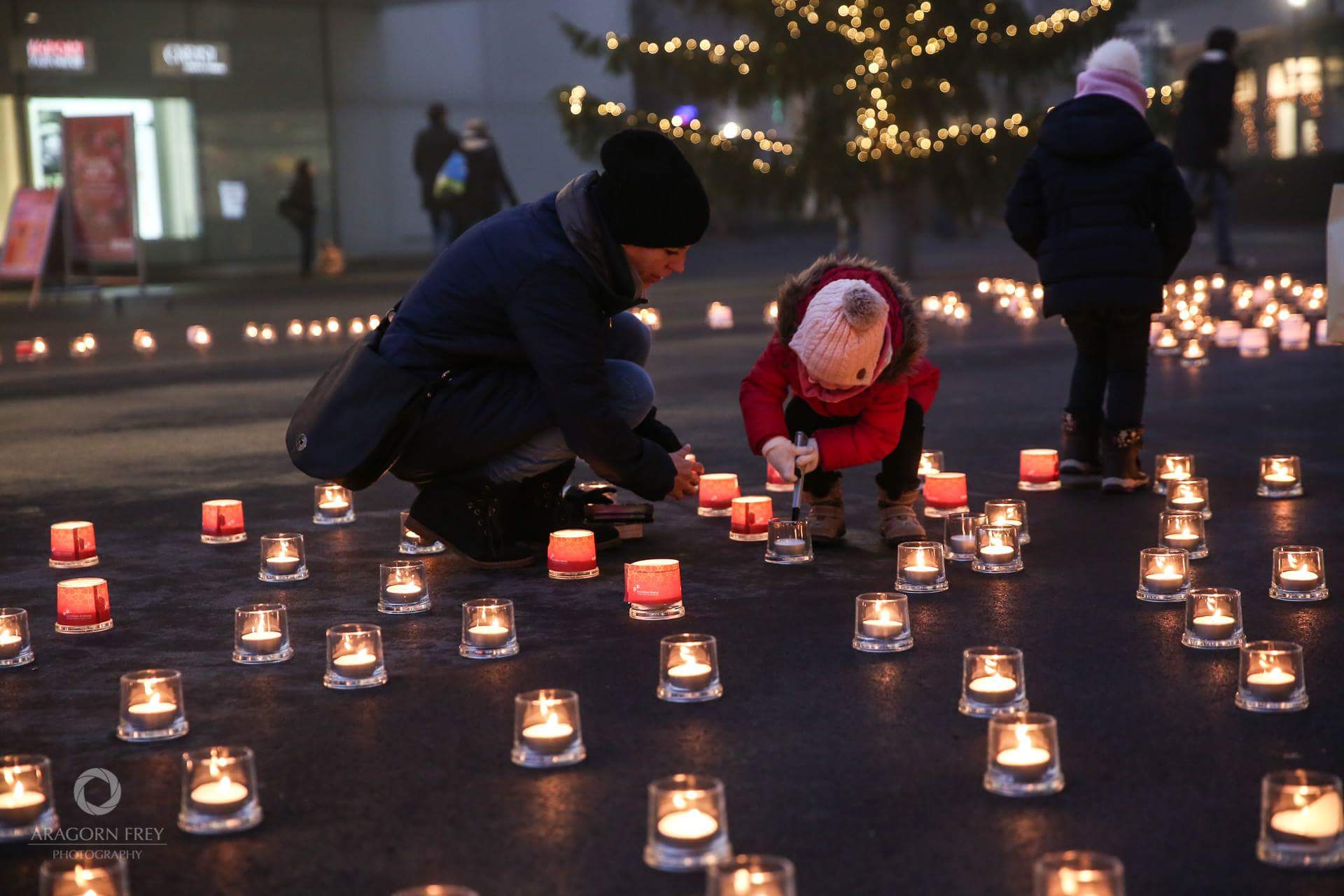 02 Mar

Сommunity Bonding Against Poverty – another Eine Million Sterne Project in Zug by JCI Central Switzerland
We Dared2Act and illuminated Zug again in sign of solidarity against poverty! As result of Eine Million Sterne project in Zug in December 2016 JCI CS donates 950 chf to Caritas Luzern project supporting children in need from Central Switzerland
On 10.12.2016 volunteers from JCIS and local community gathered for Eine Million Sterne project in Zug hosted by JCI CS for Caritas Luzern at Bundesplatz Zug for the 2nd year to light up candles for children in need. This project is part of a Caritas campaign held annually in more than 100 places around Switzerland in solidarity against poverty. We are proud to announce that as the result of, JCI CS was able to donate 950 CHF to Caritas Luzern for children in need in Central Switzerland. This is an impressive increase from last year and JCI CS would like to thank everyone who supported and participated in JCIS, sponsors, volunteers and the community. Thanks to each Jaycee who came to help and JCIS for the great messages passed for the campaign. It was an amazing beautiful and a very cold day, but a true show of solidarity and community warmth. We are very grateful to the people and authorities in Zug for open and warm feedback. United by the good cause, it was a great bonding moment of our international team and the city.
Team – I am extremely proud and humbled by you. You make impossible happen in short time and limited resources, but with great fun. Each and one of you are a real asset to any association and project.
JCI CS thanks Gold Sponsors – Streamtec Solutions AG, Silver – Skihaus Hochstuckli and Mebag, Planungs- und Bauträger AG, Zug Tourismus, Support by Brauerei Baar, Émely's Fine Dining, Aragorn Frey Photography and best JCICS partner in 2016 – Mathijs Steegstra. Check out photos here and look out for the cherries!
With thanks, Zalina Sanova LP 2017